College Representative Information
Santa Barbara City College invites you to join in Transfer Day and College Fair Night. These FREE events are an opportunity for SBCC students, local prospective high school students and parents to meet with over 80 college representatives from throughout the nation and learn about SBCC departments, programs and services.
Transfer Day
Wednesday, October 30
10 a.m. - 1 p.m.
Location: Santa Barbara City College West Campus
721 Cliff Drive
Santa Barbara, CA 93109
**Registration closed on Friday, October 11 **

The event will be held on the West Campus to ensure an even greater participation by our student body. Please plan to report to the Transfer Day Information Table (look for the blue umbrella) to register by 9 a.m. Tables are on a first-come first-serve basis. The event will be outdoors, be prepared for cool foggy weather in the morning and hot weather later in the day. We recommend a sun visor or hat, sun screen, and rubber bands or folders with paper clips to secure your materials against the breezes.
Lunch will be provided around 11:30 a.m.
Bring extra catalogs, schedule of classes and any other materials for the Transfer Center Library that would be beneficial to our students.
Free Parking - stop at West Campus Information Kiosk for parking instructions
College Fair Night
Wednesday, October 30
6 - 8 p.m.
Location: Dos Pueblos High School
7266 Alameda Ave, Goleta, CA 93117 | Free Parking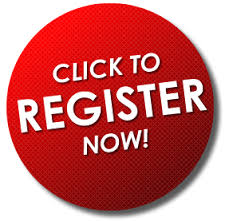 **Registration closes on Friday, October 18 **
In addition to high school students and their parents, college students who can not make the day time event will also be invited. Light snacks and beverages will be available throughout the evening.
Table set: 4:30 - 5:30
College and University Representation Guidelines:
Under guidelines established by the Statewide Intersegmental Coordinating Committee, the designated collegiate participants are the campuses of the University of California (UC) and the California State University (CSU), and member institutions of the Association of Independent California Colleges and Universities (AICCU).
Space permitting: representatives from degree-granting, regionally accredited out-of-state colleges and universities, and other postsecondary institutions will be included.